Dear Readers:
You ever vigilant reporter has been rather harsh with cops in the past about their sins and misdemeanors, but let's face it, there are a lot of people doing a lot of good in the world of policing.
This is one of them, and our
"Winner of the Day!"
Traverse City, Michigan police officer Adam Verschaeve was on patrol Saturday afternoon when he spotted a young child in the backseat of a car without a car seat.
"[I] observed an obvious child restraint violation in the back," Officer Verschaeve told UpNorthLive.com. "A small girl who I thought was three or four, who was actually six, was in the backseat without a car seat."
So Officer Verschaeve pulled the car over, and questioned the woman about the lack of car seat for her daughter.
"I had spoke with mom and mom's reasoning for not having her child in a car seat was that she was a single mother and couldn't afford one," Verschaeve said.
Officer Verschaeve determined that the woman was liable to receive a $65 ticket for the infraction. But the 12-year veteran of the Traverse City Police Department and one of the department's car seat technicians decided to take a different approach.
"Instead I went to Walmart and I purchased the car seat for her," Verschaeve said. "We picked out a high back booster that was appropriate for a girl of her age and after the purchase went out to the parking lot, installed the car seat, and showed mom how to use it properly."
The cost of the seat was around $50 – money that came out of the officer's own pocket and for which he will not be reimbursed.
Since being shared to the department's Facebook page, the story has been shared nearly 1000 times and has resulted in plenty of positive feedback for the department.
"It's very rewarding to see the positive outcome and have a positive view on police," Verschaeve said. "We're people too and we have hearts. I know some people think that we are kind of robots and that we just go out and do a job but we also have families and we're people. We have a role in the community."
http://globalnews.ca/news/2662414/instead-of-writing-a-ticket-cop-offers-to-buy-michigan-mom-a-new-car-seat/
----------------------------------------------
Well, since we're on the subject of winners and losers, let's throw in an "Asshole of the day" as well:
BRAMPTON, Ont. - A man charged with a terrorism related offence was denied bail today in court in Brampton, Ont.
Kevin Mohamed, 23, will have to remain behind bars but details of the decision are covered by a publication ban.
Mohamed, a former engineering student, was detained last month out of fear he might commit a terrorist act.
RCMP then charged him with participating in, or contributing to, the activities of a terrorist group over a two-year period.
-----------------------------------------
While have I lived most of my life in southern Ontario, but I did spend a few years out in B.C.
On top of the scenery and lifestyle, the weather there (I like rain and hate snow!) is much nicer than here in the snow-belt of S.W. Ontario.
BUT!
If you take things to the other extreme, (In spite of all the beautiful countryside and style of living) the winters on the East Coast are frightful!
(Well the weather outside is frightful)
Here's a story from this morning, just three days before the month of May!
Another blast of snow has made much of Newfoundland look like winter again and caused numerous closures and delays on the Avalon Peninsula.

Thick snow in the St. John's area has coated the roads, making for slow, slippery driving, while numerous flights were delayed or cancelled altogether at the St. John's International Airport.
All schools in the St. John's metro area delayed opening by two hours, with morning kindergarten classes cancelled altogether.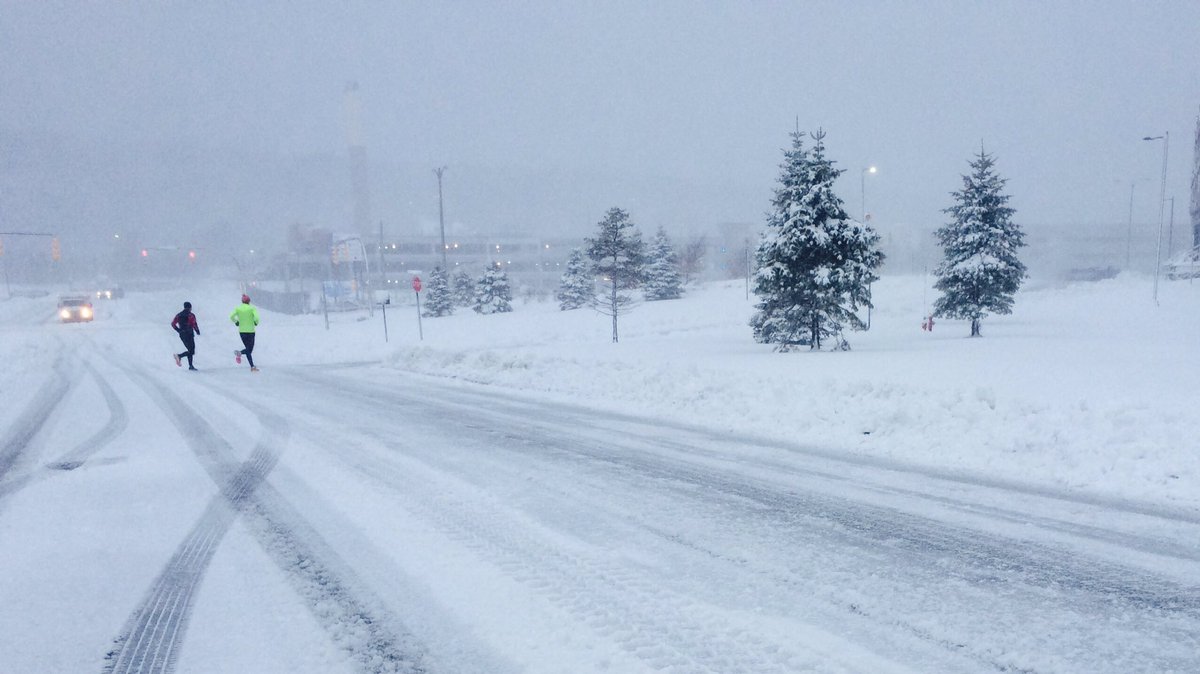 ----------------------------
Since we're talking about the East and West Coast, have ya ever wondered what would be straight across the ocean from where you are sitting here in North America?
---------------------------------
*AND FINALLY: I Don't know how accurate this information is kids, but rumour has it that Donald Trump is about to name Sarah Palin as his Vice Presidential running mate! (Didn't somebody already try that?)