Dear Readers:
For all you art lovers out there, any serious discussion of Georgia O'Keeffe's work is bound to touch upon her provocative use of feminine imagery. (The great American painter is celebrated not only for her renditions of Southwestern landscapes and New York skyscrapers, but also for her iconic, colorful flowers. Despite repeated denials by the artist prior to her death 30 years ago, critics have long held that those flowers were overt allusions to female genitalia.)
Allison Wint, a substitute teacher at a middle school in Battle Creek, Mich., told the Detroit Free Press that she was hoping to provoke a thoughtful dialogue about historical interpretations of O'Keeffe's work on Friday when she used the word "vagina" during a discussion with eighth graders.
Now, Wint claims that the verbal reference to female anatomy — a word she freely admits to having used — has cost her a job at Harper Creek Middle School. "Yes, I did say that word; however, I was saying it in the context of art history," she told CBS affiliate WWMT. "I wasn't being vulgar."
The next day, according to Wint, she was reprimanded by a school official, who noted that she had said the word "vagina … without previous approval. "The official told her that referring to female reproductive organs without approval violated school policy, Wint told the Free Press.
(Allison then went on to say:
"Those cunts just don't appreciate good art!" -Ed.)
---------------------------------------
Was it a hard day at the office, bunky?
Boss got ya down? Wife and kids don't understand you?
Well relax, Jack, ya would have had it much worse in the old days!
The bones of an early human that lived in Morocco half-a-million years ago show evidence of a dinner date with a hyena. In a study published Wednesday in PLOS ONE, researchers led by Camille Daujeard of the French National Museum of Natural History report that the bite-marked thighbone provides rare evidence of early, violent interactions between humans and large carnivores.There's no way to know whether this unfortunate Homo rhodesiensis, found in a cave called Grotte à Hominidés, was killed by predators or simply eaten after dying of other causes. But based on the tooth marks found on their femur, researchers say, there's little doubt that some large beast — perhaps an extinct relative of a modern hyena — ate them to the bone not long after their demise.
Kind of makes being stuck in traffic a bit of a picnic, eh?
-------------------------------------
Now here's a headline that's bound to raise some eyebrows: "Carly Fiorina Bursts Into Song After She Became Ted Cruz's Running Mate!"
Yup, that's right kids, Grandpa Munster is teaming up with the Wicked Witch of the West to take on Donald Trump. (It just gets better and better!)
Carly Fiorina announced Wednesday the she has accepted an offer from Ted Cruz to be his running mate in the Republican presidential contest, in an unusual bid by his campaign to gain momentum and stop Donald Trump's march toward the GOP nomination.
Cruz said he'd gotten to know Fiorina pretty well since she endorsed him back in March, adding that she's become very close to his two young daughters, whom she apparently makes up songs for.
*
When interviewed later that day by Fox News, she got this reaction!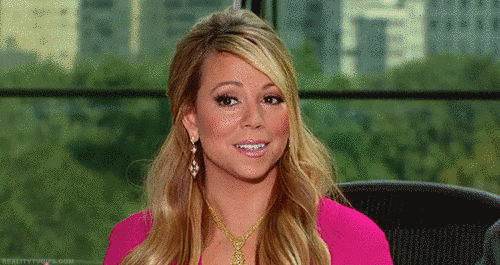 --------------------------
MEANWHILE: Seems Cruz is still on the "outs' with the GOP Establishment!
John Boehner, the famously blunt ex-House speaker, left no doubt he's not a fan of fellow Republican Ted Cruz, leaping off the sidelines of the presidential race Wednesday night to unleash a stunning verbal lashing of the Texas senator, reportedly calling him "Lucifer in the flesh" and a "miserable son of a bitch."
The longtime Ohio powerhouse had not been very outspoken on the race since retiring last year, but he held little back when asked about the Texas senator and underdog GOP presidential candidate during a forum at Stanford University.
"I have Democrat friends and Republican friends. I get along with almost everyone, but I have never worked with a more miserable son of a bitch in my life," he said, according to The Stanford Daily.