Dear Readers:
Over the past few days I keep hearing statements like; "Why would that guy in Dallas shoot at one of the most progressive and non-threatening police forces in America?" (Or words to that effect!)
Listen folks, when you're crazy ...., one of the last things on your "to do" list is to check if the cops are good guys, or bad guys!
In other words, it's hard for good cops to practice "de-escalation" when somebody is shooting at them from the high ground in a parking garage!
--------------------------------------
Yes folks, vinyl records are making a comeback, (not 45's or 78's, but LP's)
Southern Ontario is reaping the benefits of a worldwide vinyl resurgence, with a massive new record.
After the Burlington plant begins operating, they expect to churn out four million units in the first year, with an expanded capacity set to hit 11 million units in phase two.
That would make the company the second largest vinyl plant in North America, McGhee said, and at its height, should employ 200 people.
Canadian record sales rose 30 per cent to 517,400 units sold last year, according to Nielsen Music data. LP sales in the U.S. hit a new record at 12 million units, marking the 10th straight year of vinyl sales growth. People are clamouring for records faster than they can be made.
"It never really went away," McGhee said. "A lot of it is the quality of the sound, and one of the biggest parts is the kids are getting into it."
On one end of the spectrum, you have people in their 40s and older recapturing the sounds of their youth, and spinning
Led Zeppelin II
on the medium for which it was originally intended.
On the other, there are young people buying their first turntables and embracing the tactile nature of having an LP in their hand, McGhee said. That combination accounts for the upswing in vinyl sales he says he has been noticing for the last three years.
http://www.cbc.ca/news/canada/hamilton/news/burlington-record-plant-1.3673610?cmp=rss
---------------------------------------
It's happening quietly and you may not even know it. But starting next year, Universal Studios is rebooting their classic Monsters movies into one cinematic universe.
The Mummy
with Tom Cruise
is filming
, Russell Crowe is Dr. Jekyll, and Johnny Depp is rumored to be the Invisible Man. Now we may also have Frankenstein's monster.
Variety
reports that Oscar-winning actor Javier Bardem, best known for his terrifying turn as Anton Chigurh in
No Country For Old Men
, is in talks to play the non-titular role.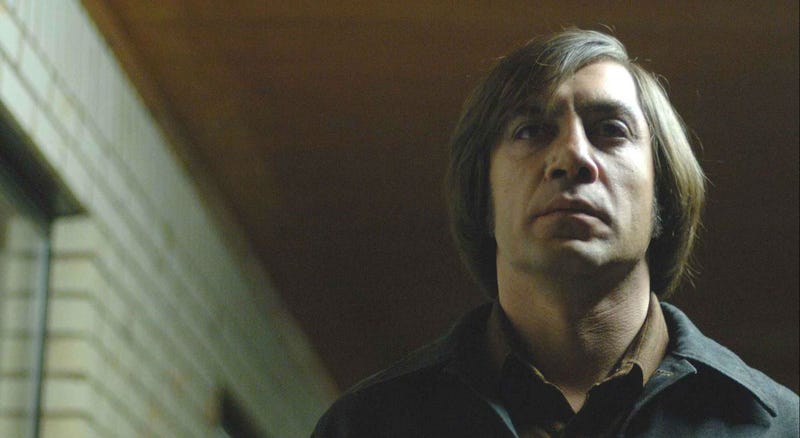 According to
Variety
, Bardem's character would first appear in another Universal Monster movie before doing a
Frankenstein
movie. What exactly
that
movie could be is also a mystery because, though Universal has dated a few untitled Monster movies (one in April 2018 and another in February 2019) the monsters who'll star in those haven't been revealed.
This is amazing casting by the way. Bardem is a beast with almost unlimited range (there's No Country, then there's something like Vicky Cristina Barcelona, which I guarantee has never been mentioned on this site). It's almost like the actor was built for the role... out of limbs, organs, and body parts taken from the corpses of fine actors, stolen from their graves in the dead of night, and then given unholy life by a mad scientist determined to conquer death itself.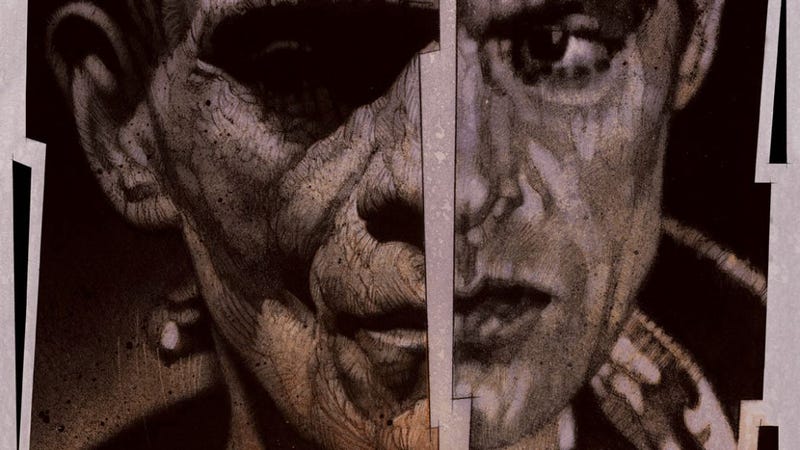 As Count Floyd would have said: "Ohhh, that's SCARY!"
AND FINALLY: