Dear Readers:
Remember when coffee was bad for ya? Then it was good for ya again! Then it was bad for ya! Now it's good for ya again!
Well it's about the same story with butter kids. Good, bad, good, bad, now good again!
We have come up with a new diet ......, EAT AND DRINK WHATEVER THE HELL YA WANT!
--------------------------------------
Donald Drumpf and Bill Clinton are longtime golfing pals.
Trump told ESPN radio in 2014 that he played with Clinton a lot and thought he was a terrific guy.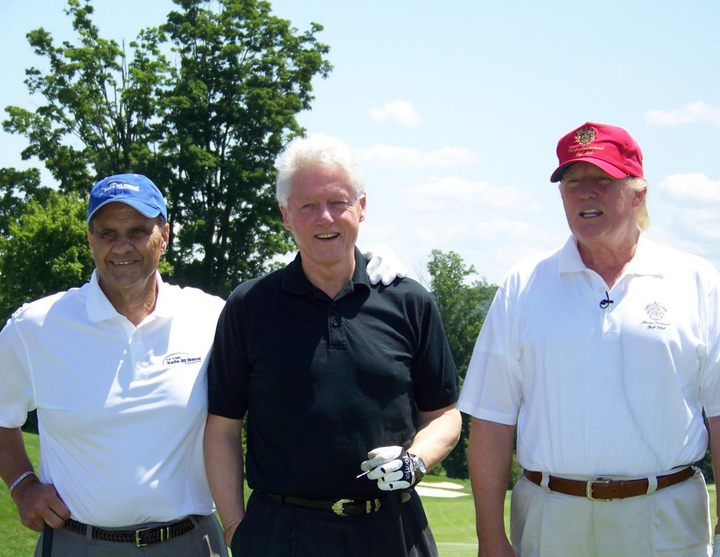 "I've played with Bill Clinton a lot,"
Trump said on the Dan Le Batard Show.
"He's a terrific guy. And, he's actually a very underrated golfer. He likes to play but he actually hits the ball very nicely." Clinton also still has a
locker at Trump's golf course close to his Westchester home.
The former president was even featured in a behind the
scenes montage of Trump's Golf Channel show.
WELL ....., A picture of Donald Trump and former President Bill Clinton golfing at Trump's Westchester golf club that once appeared on the club's entrance hall and
"golf outings"
page has
been removed.
Yup, politics is a rough game!
-----------------------
Congratulations to our very own Natalie Doward of the Perspective Naked News Department.
After an exhaustive investigation by the Perspective Research Department we have concluded that Natalie is the first and only person we have ever met that has never been sexually abused or molested, is still a virgin, and has never met a homosexual. (Although she does sometimes wonder about her woman's gym teacher in high school!)
Way to go, Natalie!
(The Perspective Research Department!)
-----------------------------