Dear Friends:
"Let's get things back into Perspective!"
Young-Earth creationists have a bit of an obsession with the Grand Canyon. Where geologists see billions of years of rock layers carved out by a persistent flow of water, young-Earth creationists see sediments laid down in Noah's flood. As the flood receded,
they believe
, water became trapped behind natural dams, until it finally broke through in a "catastrophic erosion" that carved the Grand Canyon.
Another prominent young-Earth creationist, Steve Austin, took photos of nautiloid fossils in the park and used them to
argue that the creatures died during the flood
. "I think the NPS has felt a bit stung by past creationist research in the Grand Canyon," says
Steven Newton
, who teaches geology at College of Marin and serves as the programs and policy director for the National Center for Science Education, a nonprofit that opposes teaching creationism in public schools.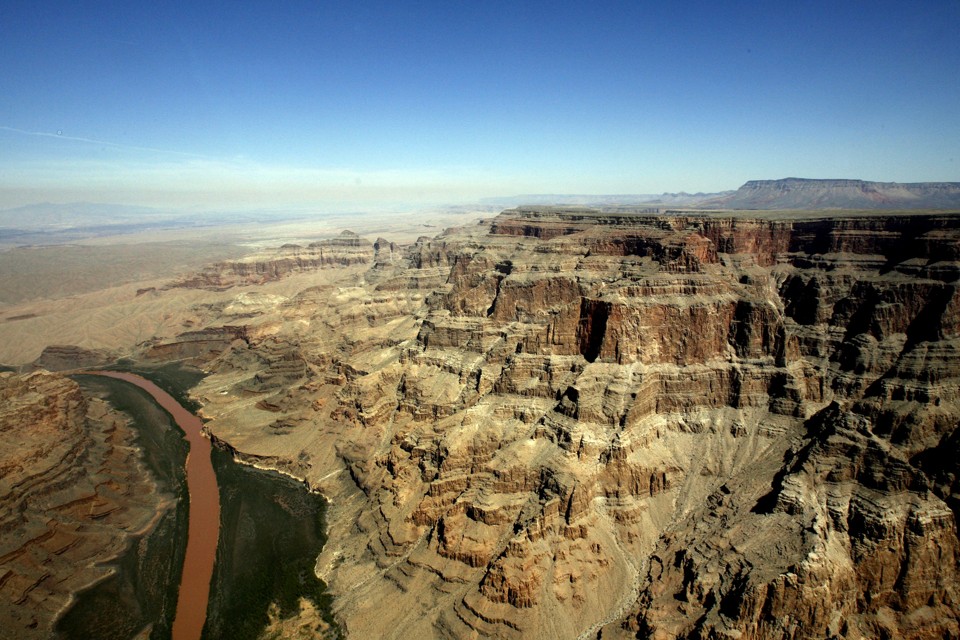 (It's hard to imagine how much can happen in geological time. About 1.7 billion years ago, a series of volcanoes crashed into what would become the continent of North America and created mountains taller than the Himalayas today. Those mountains eroded back down to hills to form the rock that now rests at the base of the canyon. Over countless millions of years, a shallow sea expanded and contracted over the area, laying down the sediment that would become the sandstone, shale, and limestone layers. Plate tectonics then pushed those rock layers up and up to became the Colorado Plateau. And finally, flowing water carved its way down 1.7 billion years of rock.)