Dear friends: Last week we had a mass shooting in Toronto where some crazy guy killed two people and injured about a dozen more, and although this sort of thing is rare here in the great white north we are not immune to it!
We don't have a mass shooting every week, or month, or even every year, but just the same we, like most other countries, are not immune to it.
What it all depends on is what you do about it!
First of all here's a list of some shootings here in Canada.
Ecole Polytechnique (1989)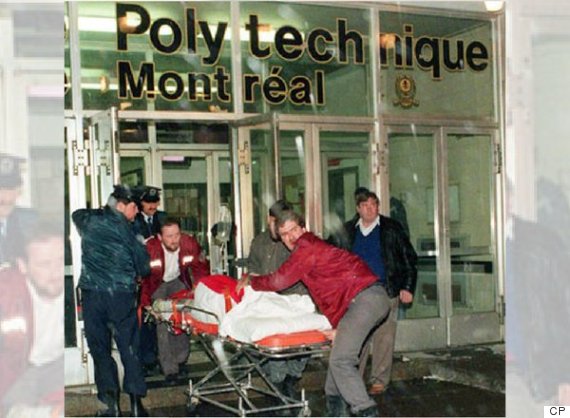 Fourteen women died in the Ecole Polytechnique shooting, also known as the Montreal Massacre. (Photo: CP)
Also known as the Montreal Massacre, the violence at Ecole Polytechnique was Canada's deadliest mass shooting in recent history. In a planned attack, Marc Lepine entered the school and killed 14 women in 20 minutes before shooting himself. He claimed he was "fighting feminism," and his suicide note claimed feminists had ruined his life.
Concordia University shooting spree (1992)
In 1992, engineering professor Valery Fabrikant killed four of his colleagues after a pattern of tension and aggression towards fellow teaching staff at Concordia University. He was convicted of murder and sentenced to life in prison.
Vernon B.C. killings (1996)
In April 1996, Mark Chahal shot his estranged wife and eight of her relatives at his former home in B.C., before going to a nearby motel and killing himself. His wife, Rajwar Gakhal, had previously told the RCMP
she felt threatened by her husband
, but police admitted at the time of the attack that nothing was done to investigate her complaint.
Cruse family murders (2002)
In June 2002, 30-year-old American Peter Kiss
forced his way into a Grimsby, Ont. home
, where he shot his ex-girlfriend Shannon Cruse, her daughter, and her parents, before killing himself.
Mayerthorpe RCMP killings (2005)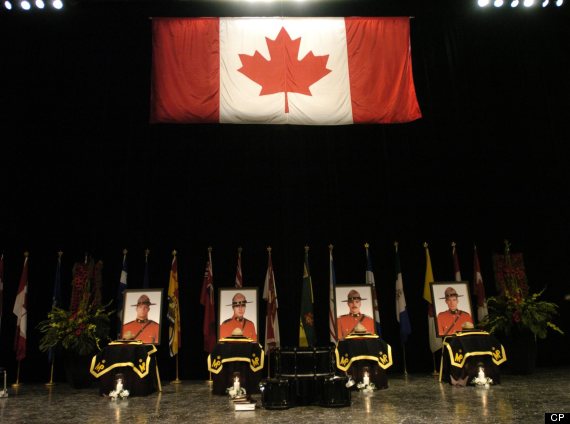 Portraits of the four fallen constables — Anthony Gordon, Leo Johnston, Brock Myrol and Peter Schiemann — at a public memorial.
In 2005, James Roszko shot and killed four RCMP officers who part of a seizure of stolen property on his farm near Mayerthorpe, Alta. After a shootout with other officers, Roszko turned the gun on himself and was pronounced dead at the scene. in It was the worst multiple-officer killing in Canadian history. Roszko had been operating a marijuana grow-op, and was under investigation for property crimes.
Dawson College shooting (2006)
In 2006, Kimveer Gill began shooting outside the entrance to Dawson College, and moved inside to the main floor atrium. One person died at the scene, and 19 others were hurt. Eight of them suffered serious injuries. Gill was shot in the arm by police, and then shot himself in the head. A suicide note was later found on his body.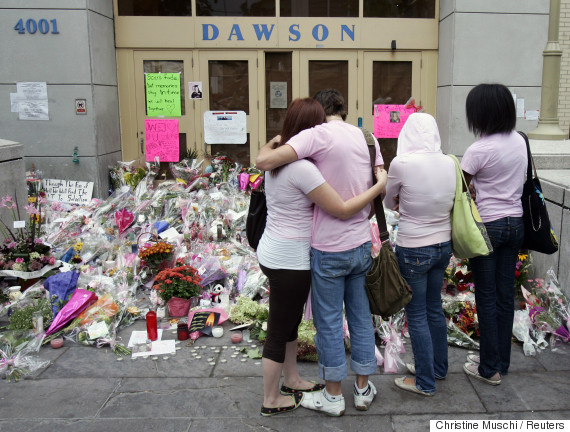 Students of Dawson College hug as they prepare to return to the school in Montreal in September 2006. (Photo: Christinne Muschi/Reuters)
Shedden massacre (2006)
Eight people connected to the Bandidos motorcycle gang were found dead in a field north of Shedden, Ont. after an internal power struggle. Six gang members were convicted of
first-degree murder
for the killings.
Claresholm highway killings (2011)
Ten days before Christmas 2011, Derek Jensen
killed three people at the side of an Alberta highway
before killing himself. Jensen was reportedly angry with his ex-girlfriend, Tabitha Stepple, who was with her friend and two other men in the car. Stepple and the two men died, but Stepple's friend survived.
Moncton RCMP shooting (2014)
In June 2014, Justin Bourque shot and killed three Moncton RCMP officers and wounded two others. He was captured after a manhunt and shootout with Mounties, and convicted of first-degree murder and attempted murder. Bourque received
the maximum sentence for his crimes
— three concurrent life sentences — and will be eligible for parole after 75 years in prison.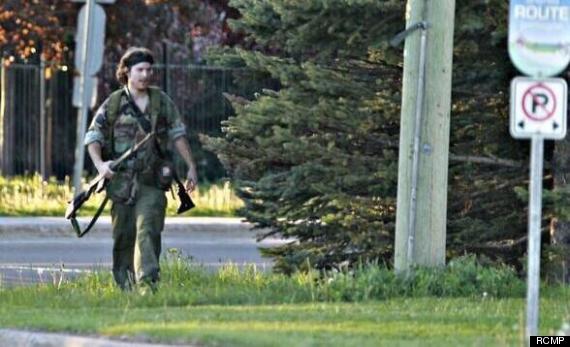 Justin Bourque shot and killed three RCMP officers in Moncton, N.B. (Photo: Viktor Pivovaro/RCMP handout)
Edmonton mass killings (2014)
In December 2014, Phu Lam shot and killed eight people before committing suicide. He was reportedly angry upon finding out the eight-year-old boy he and his wife were raising
was not his biological son
. Lam shot the boy, his wife, and six members of her family, including her three-year-old niece. Lam was later found dead in his ex-wife's restaurant. Documents show he had money troubles, and was on stress leave from work at the time of the attack.
La Loche shooting (2016)
On Jan. 22, 2016, a 17-year-old boy
shot and killed
two teenage brothers at a house in northern Saskatchewan. The teen then went to the local school, where he shot and killed two teachers and wounded seven others. His friends described the teen as the black sheep of his family and a victim of bullying at school.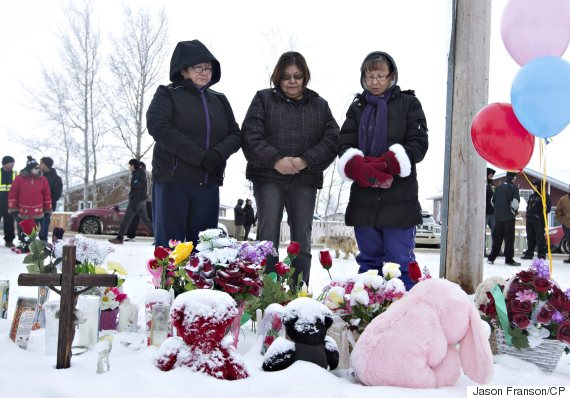 NOW, here's the thing folks, we are not going to debate the issue ad nauseam like they do down in the States, but rather once we reach the point where "ENOUGH IS ENOUGH" there's no Second Amendment in Canada to lobby against a gun ban and the Supreme Court has explicitly said that nobody in the country has a right to bear arms—instead, it's a privilege granted only to those who make it through an intense screening process. (Much like driving, it's a privelege, not a right!)

Canadians are going to follow the lead of Australia and several European countries and BAN military and assault rifles and ALL HANDGUNS, with just a select group of hunting rifles being exempt.