Dear Readers:
Some days ya just shouldn't get out of bed! This woman was a cop for one day!
WOODBRIDGE, Va. — A local man in Woodbridge, Va. was being held on murder and other charges Sunday in the fatal shooting of a police officer responding to a domestic disturbance call her first day on the job.
Ronald Hamilton was being held without bond on murder of a police officer, another first-degree murder count, assault and other charges in the death Saturday night of Officer Ashley Guindon,
who had joined the force in ceremonies Friday,
staffers at the Prince William County Detention Center told USA TODAY.
"It is with profound sadness that we announce that Prince William County Police Officer Ashley Guindon, one of the officers involved in this evening shooting on Lashmere Ct, has died as a result of her injuries sustained during the incident," the department said on its
Facebook
page.
Now you might hear me say some very negative things about cops on these pages once in a while kids, but believe me folks, it's only about those that deserve it.
On the whole being a police officer is a tough and dangerous job, and for the most part it's a thankless one too!
--------------------------------------------
Obese and overweight young adults have worse memories than those who are thin, according to a new study.
The researchers said that while this study was small in size, other studies have shown that higher body weight affects both brain structure and the ability to perform cognitive tasks well, particularly "decision making, problem solving and emotions."
(I hate to agree with them folks, but some of the people over in the Perspective Research Department found out that most fat people forgot they just ate an hour before!)
"We're not saying that overweight people are necessarily more forgetful," said an official. "But if these results are
a generalization
of memory in everyday life, then it could be that overweight people are less able to vividly relive details of past events - such as their just eaten meals.
Research on the role of memory in eating suggests that this might impair their ability to use memory to help regulate consumption." (Told Ya! -Ed.)
For the study, the researchers asked 50 participants aged 18 to 35 with varying BMIs to take a kind of memory test that measures episodic memory. The higher the BMI, the lower the scores on the test, researchers found.
------------------------------------------
Say what ya will bunky, I don't think it's a bed of roses living in Egypt:
A warrant of arrest has been ordered for an Egyptian Facebook page administrator after he said on live television that a third of married Egyptian women are unfaithful.
The arrest warrant was issued on Tuesday for Taymour el-Sobky, after his comments on talk show Momken caused an uproar on social media, Associated Press reported.
"Thirty percent of Egyptian women are ready for immorality, they just can't find someone to encourage them," el-Sobky said.
"These days, it is very normal for women to cheat on their husbands and seek it out ... Many women are involved in extramarital affairs while their husbands are abroad."
Egypt's public prosecutor said in a statement that el-Sobky had slandered Egyptian women and damaged their honour.
http://www.nepalnational.com/index.php/sid/241675309
-------------------------------------------
Police in P.E.I. report that 47-year-old William Thomas Sparling has been found.
(He had been missing since Thursday.)
Police said they found him hiding behind the couch!!
------------------------------------------
Star Wars will be an inclusive franchise and its future will include gay characters, according to J.J. Abrams, speaking earlier this week at the Oscar Wilde awards at Bad Robot Productions.
The Daily Beast noted
that as
The Force Awakens
has been the first film in the franchise to utilize a black lead, Abrams' plans for inclusivity also extend to homosexual characters as well. "When I talk about inclusivity it's not excluding gay characters. It's about inclusivity.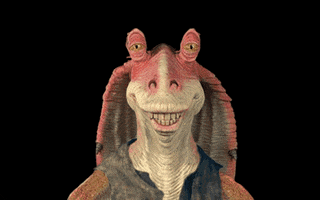 So of
course
."
"To me, the fun of Star Wars is the glory of possibility. So it seems insanely narrow-minded and counter-intuitive to say that there wouldn't be a gay character in that world." Said Abrams.
Rumour has it, according to the Perspective Naked News Department, is that Jar Jar Binks will come back as a gay character, and let's face it folks, ya can't get much gayer than that!